The beauty of striped Shirt Dresses
Join us as we explore the limitless styling possibilities of stripe shirt dresses, highlighting two stunning options: Dalila and Lulu.
---
Whether you're aiming for a laid-back poolside look or a polished attire for more formal occasions, these dresses are your go-to choices, preparing you for any occasion that may arise.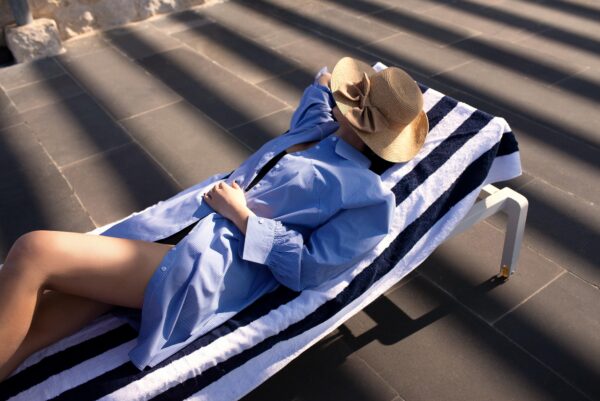 Embrace a carefree and relaxed day by the pool with our laid-back poolside look. Slip into this loose-fitting Dalila shirt dress that effortlessly pairs with a hay hat and a simple swimsuit. The striped pattern adds a touch of dynamism and edginess to your look, ensuring you make a stylish statement as you soak up the sun.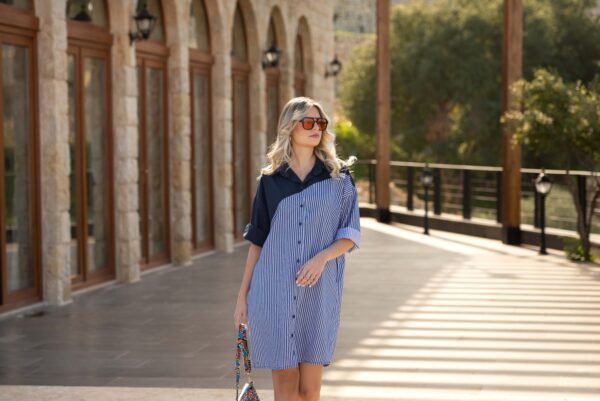 The Lulu shirtdress is designed with an elegant arched cut in a sleek marine colour, beautifully contrasting with vibrant zingy stripes. Its loose elbow-length sleeves provide comfort and style, while pairing it with fashionable sunglasses, a classy bag, and chic espadrilles completes the effortlessly chic ensemble.
Capture a stunning photo of yourself adorned in one of these dresses, emphasising the interplay of sunlight and shadows that adds mood to your still. And don't forget to share it with us.
---
Related products