Unique. Inclusive. Versatile.
Throughout history, fashion has changed vividly. Some designs have become hopelessly obsolete while others received a breath of new life returning them to the spotlight in a new and dashing way. And, of course, there are timeless designs that have proved time and again to be trendy, comfortable and practical.
Yes, we're talking about: The Shirt Dress!
---
With the current rhythm of life, women want to be more agile in their daily routine. They're looking eagerly for a comfortable outfit that is stylish, sometimes official, sometimes casual, sometimes classy – features that are hard to combine. Add all of this to the most common concern about being overdressed or looking too simple.
An Amiisi shirt dress is enchantingly sleek and simple yet exquisite and chic. Wear it with a pair of sneakers for an effortless, casual day look, or put on your high-heels for a stunning eye-catching evening/formal dress that will glam up your night-out.
Amiisi is the first shirt dress brand that has created and dedicated a platform for this timeless fashion staple. The brand has managed to understand and grasp the modern woman's need, giving an elegant answer to the world's oldest question in fashion… "What should I wear?!"
Breaking down boundaries and strengthening the connection among women worldwide has been among Amiisi's top priorities.
Amiisi shirt dresses are sassy, sophisticated, unique, and incomparable to other shirt dresses on today's market. Amiisi's designs feature luxury Lebanese patterns and details giving the dresses a remarkable charm and allure. Amiisi impresses with a variety of designs, outstanding quality, and a hint of individuality.
It's ravishing. It's unique. It's modern. It's Amiisi.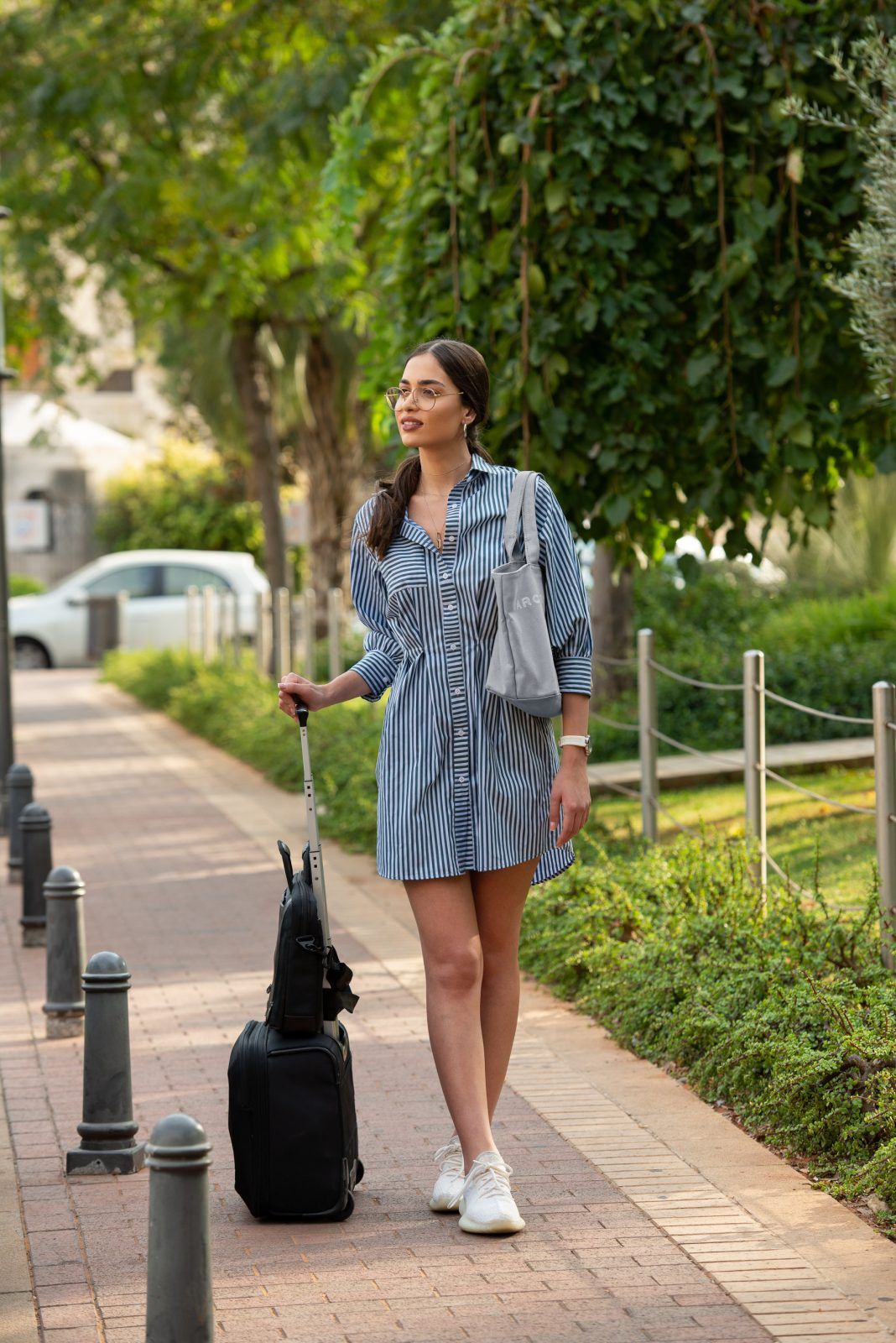 ---
Related products