The Modern Rules Of How To Style A Shirt Dress
A shirt dress is one of the most versatile pieces of clothing you can own. It's the kind of dress that exudes effortlessly cool style no matter how you style it. Shirt dresses are comfortable and easy to wear; it's an ideal choice when you know you'll be on the go all day. Simply dress it up or down as needed.
---
Our Liluri dress is the perfect example of the shirt dress's versatility. Classic tailored stripes are combined with a flattering cinched waist design that seamlessly blends masculine and feminine. It can be styled in many different ways to show off both sides of the design. There's no need to spend an eternity in front of your wardrobe wondering what to wear when a shirt dress can provide you with all your style needs.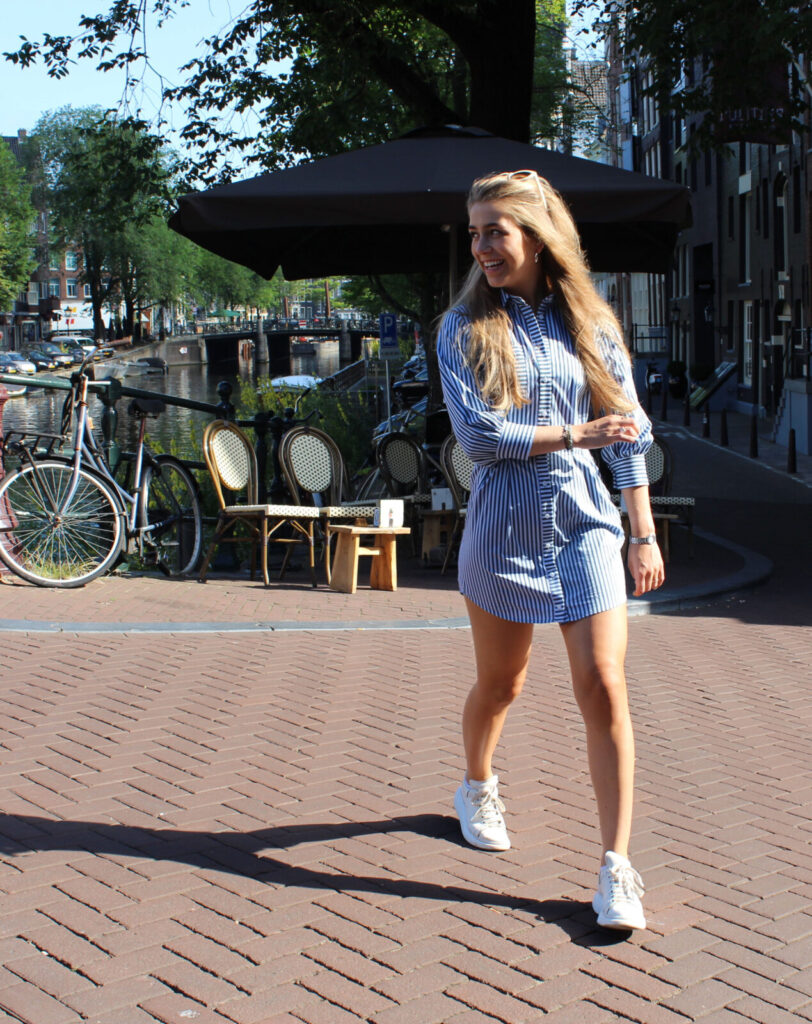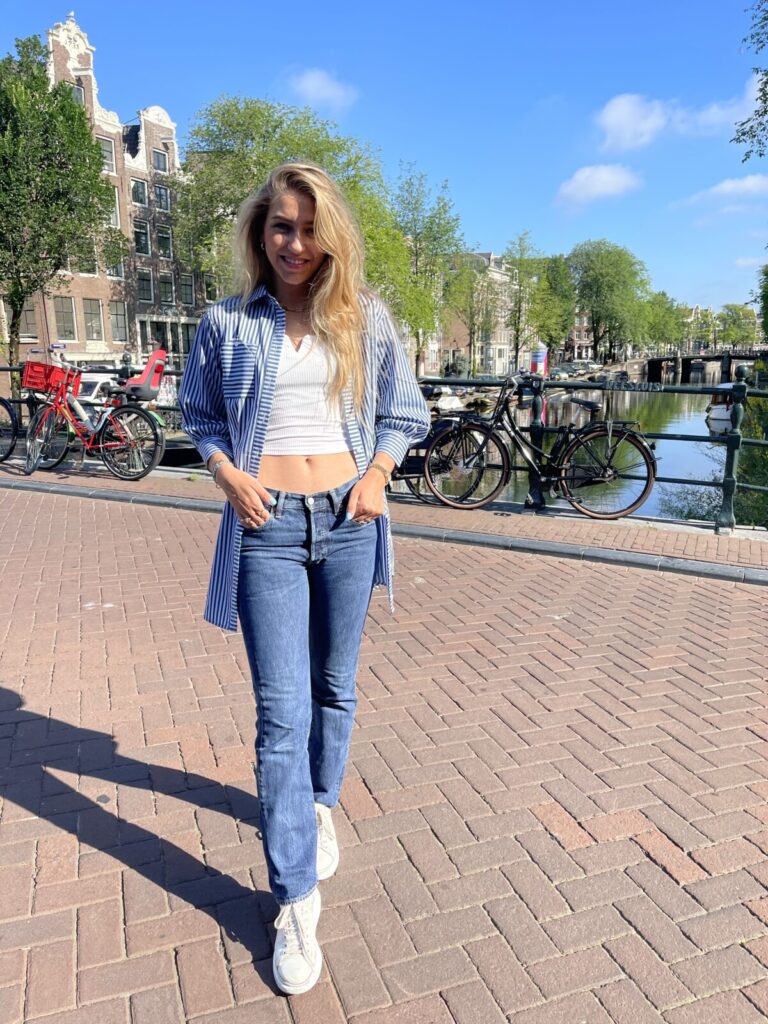 How To Style A Shirt Dress
For everyday wear. A shirt dress is an all-in-one outfit that requires minimal accessorizing. For a casual day out, style yours with a pair of trainers to stay comfortable all day long. You can substitute trainers for boots or sandals, depending on the weather. Add a cute crossbody bag and a chic pair of sunglasses to complete the look. This is the kind of outfit that you can wear for brunch, a stroll in the park, an afternoon of shopping, or a coffee date. If you need to layer up, throw on a leather or denim jacket, a blazer, or a light trench coat.
For work. Want to nail the business-casual dress code? Look no further than a shirt dress. It's formal enough to wear for the office and stylish enough to not make your work outfit feel boring. Make your shirt dress office-appropriate with the right accessories. Opt for smarter shoes, like classic pumps or elegant loafers. You can also add a slim waist belt; this results in a tailored silhouette that feels more formal. If your office is a bit chilly you can layer up with a blazer or a preppy-chic sweater vest.
For an evening out. Yes, shirt dresses can also be going out dresses! The right makeup and accessories make them an excellent choice for a dinner date or drinks with friends. Just add a swipe of lipstick, some cool heels or strappy sandals, and a sleek clutch. You can also transform your shirt dress by layering it with a crop top or corset. When the cool night air hits you can stay warm with an edgy leather jacket or an elegant blazer.
As you can see, a shirt dress works for almost any occasion!
Pro tip: if you have a full schedule lined up, just bring a change of shoes to reinvent the vibe of your shirt dress outfit. Start out with a shirt dress and loafers for work, then swap to a shirt dress and heels for happy hour cocktails.
---
Related products