A Shirt Dress Is Not Only A Summer Staple
Amiisi shirt dresses are a pick with limitless potential …
Developing a capsule wardrobe consisting of versatile pieces is the ultimate way to express your personal style. Our shirt dresses are a fashion faithful that complement an infinite number of outfits and can be styled in so many ways. I've chosen three of our Amiisi Shirt Dresses, the Europa, the Ashima, and the Liluri, as they are perfect for the women on-the-go that love to look stylish and polished with minimal effort in any climate. This winter you can travel from warm Dubai to cold Amsterdam with the ability to create all the outfits you need.
---
How to style your Amiisi shirt dress this season:
Go Green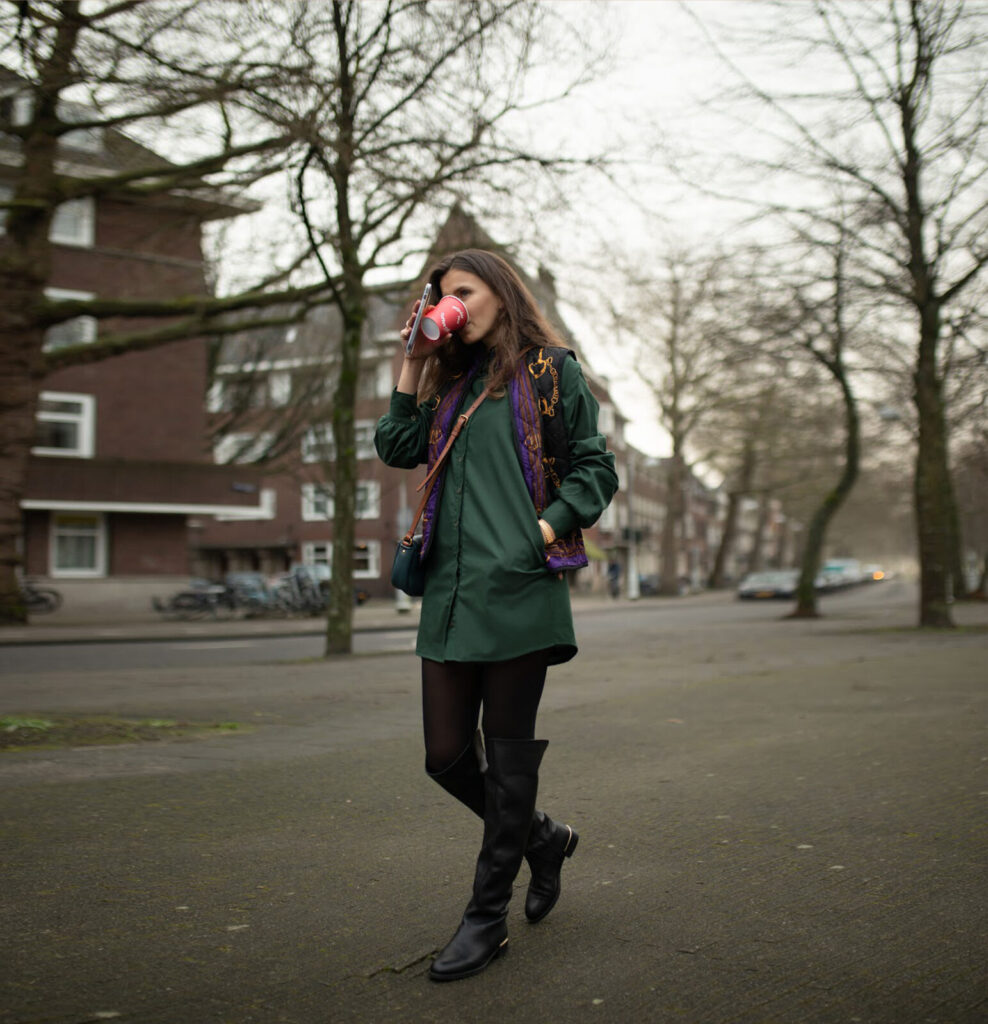 Europa Shirt Dress
Our Europa Shirt Dress features semi-puffed long sleeves and has a loose fit making it the perfect layering piece. When designing our shirt dresses, my goal is to ensure that you can style them for any weather, they're the perfect travel companion. In cooler weather, I love to add a vest for interest, and stockings and knee-high boots for warmth. The loose fit also leaves you room to add a turtleneck underneath if you are travelling to a cold climate and want more than just a coat to keep you warm. Then with the same Europa Shirt Dress, for days that are warmer, but you still want some coverage on your arms, you can style the dress on its own with either some ankle boots or sneakers. The green tone also looks amazing paired with other neutral colours.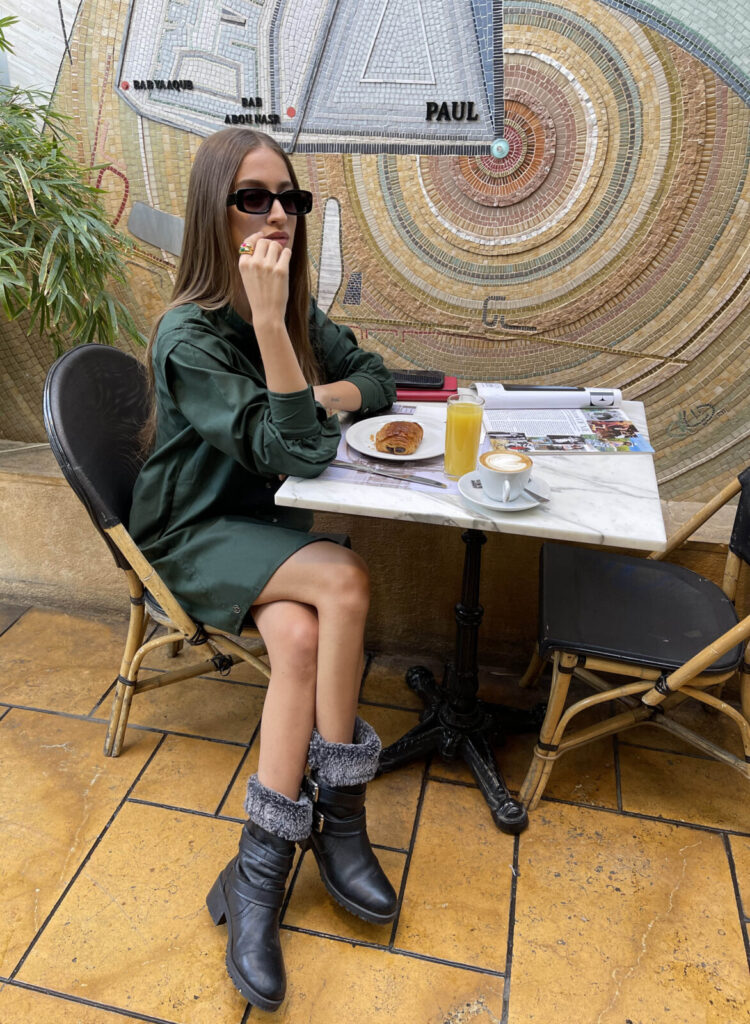 Europa Shirt Dress
Black On Black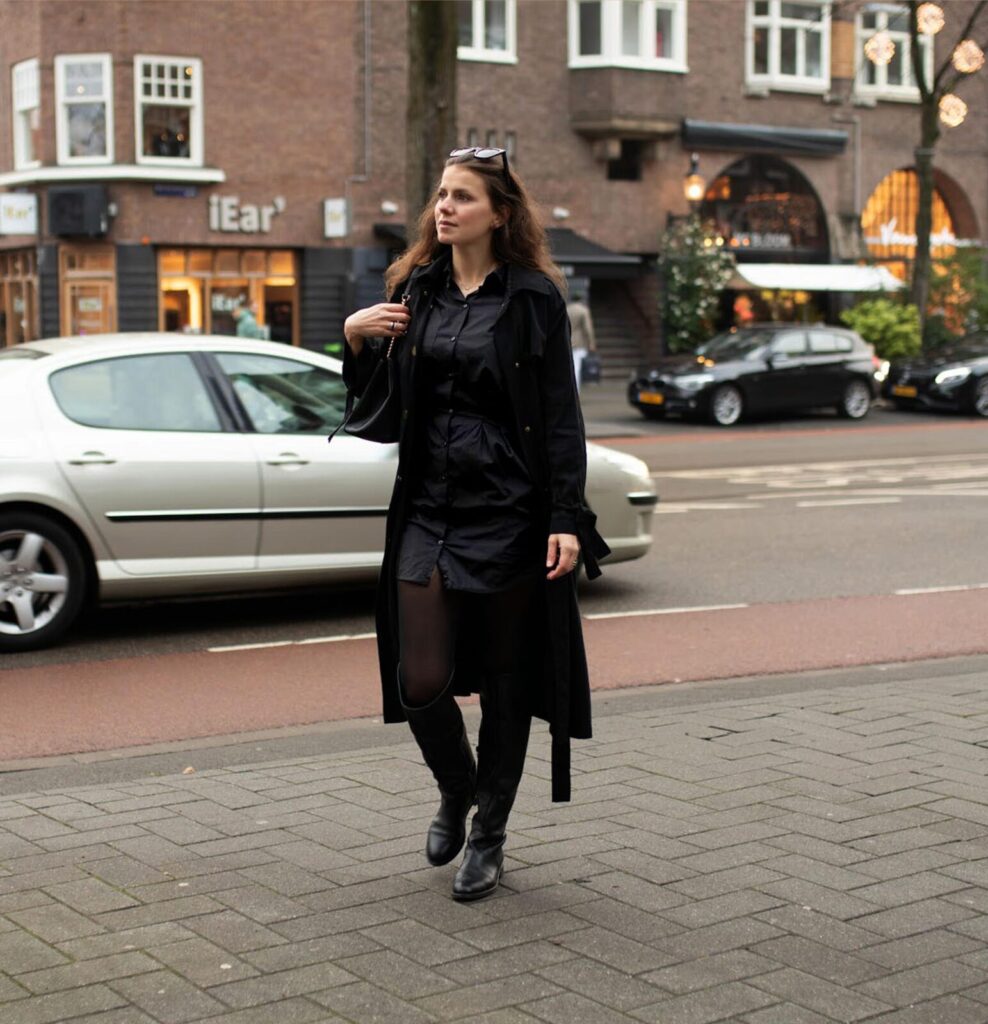 Ashima Shirt Dress
Our Ashima Shirt Dress is the little black dress you've been searching for! It features stunning details like an arched pocket, elbow-length puffed sleeves and pleats on the waistline for a unique look and structured silhouette. I love styling mine for cooler weather under a trench coat with boots, you could go all black if you prefer a minimalist look or add a colourful blazer or accent shoes to make a statement. The slim fit of the dress makes it the perfect layering piece under a skirt for ultimate versatility. I love to style mine under a leather skirt for some rock chic edge that is super wearable at both the office and evenings out with friends.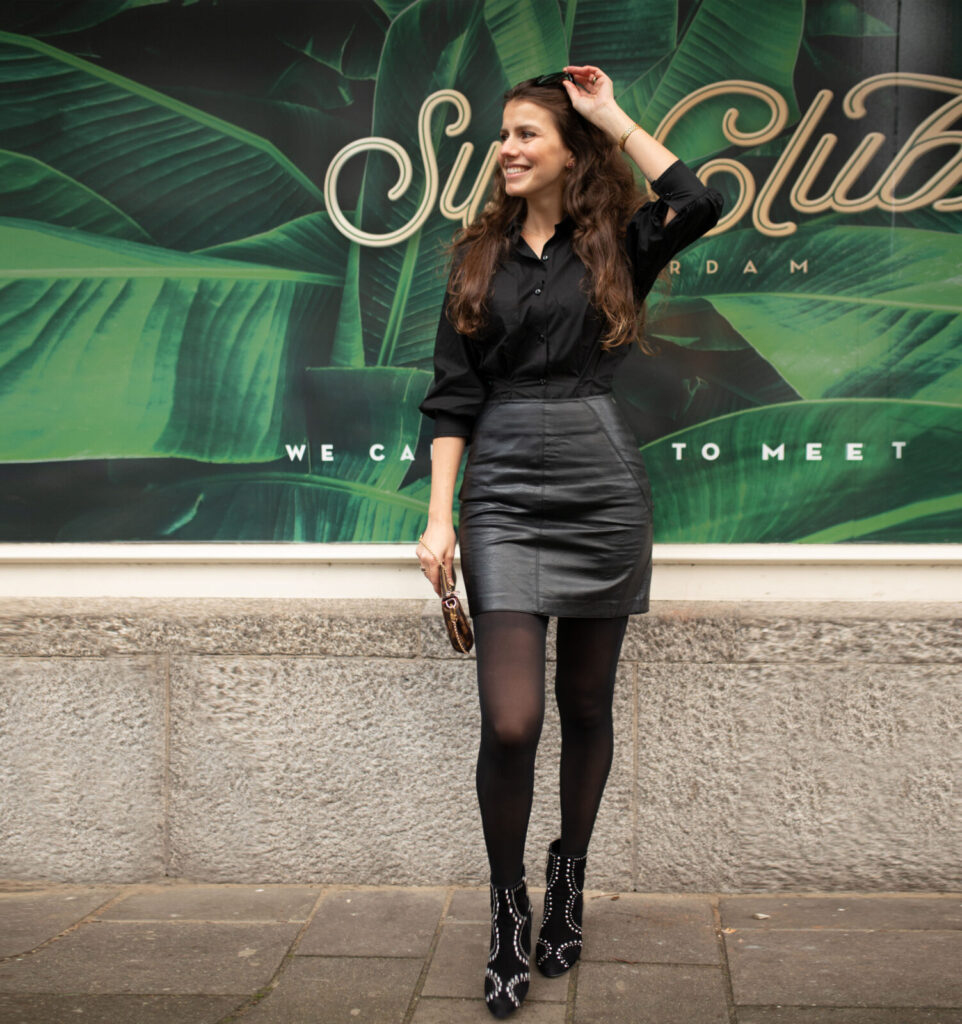 Ashima Shirt Dress
Give It A Stripe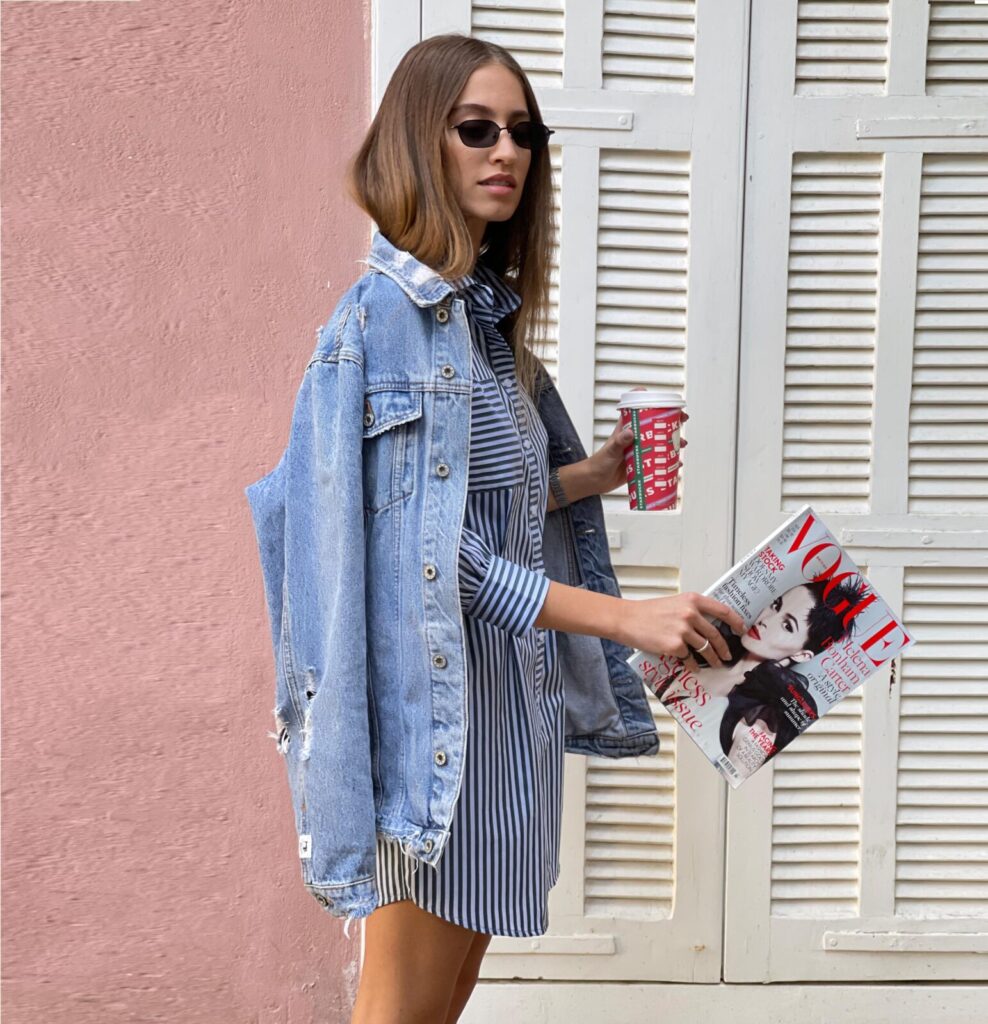 Liluri Shirt Dress
Our Liluri Shirt Dress is perfect for warmer climates and for those who love an active lifestyle and spending time outdoors. The Liluri Shirt Dress is made from 100% cotton meaning it's super breathable and therefore comfortable to wear all day. One of my favourite ways to style this dress is with a sporty vibe. Pair the dress with sneakers, a cap, and a backpack and it's the perfect look for hanging with your family or exploring. You can also bring along a denim jacket with you for when the weather cools down in the evening. Then for those occasions that you want to look more put together and polished, pair your shirt dress with your favourite sandals, dainty jewellery, and a belt to accentuate your silhouette. To style her for chilly spring mornings, we love to complement our Liluri Shirt Dress with a navy knit, giving you preppy and chic vibes that will take you from shopping to family events and so much more.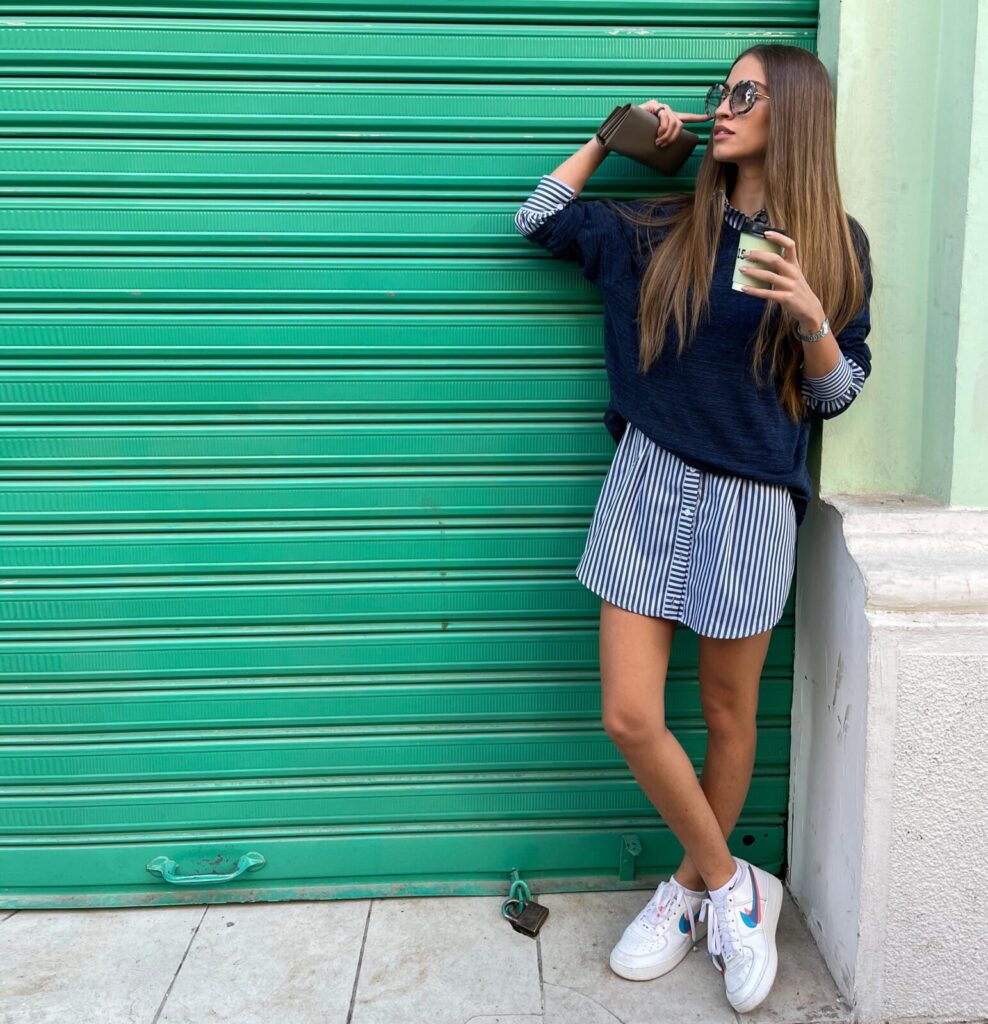 Liluri Shirt Dress
We hope you've found our versatile styling advice helpful in deciding on your favourite shirt dress! We'd love to know in the comments below how you'd style our shirt dresses for each climate. Remember to join our community over on Instagram at @amiisiofficial and Facebook at @Amiisi.official for more styling tips and tricks.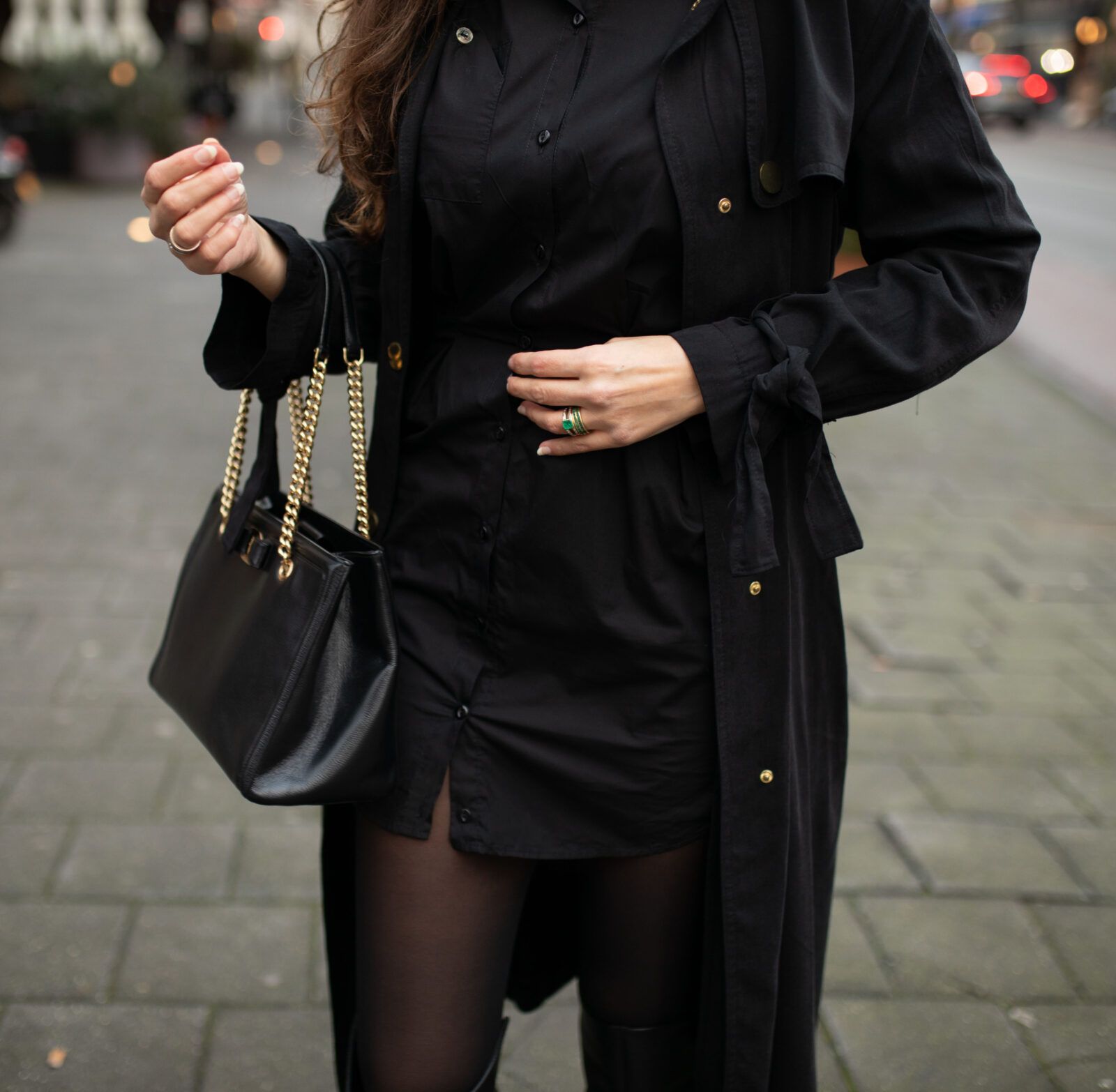 ---
Producten in deze blog